In Bali, more than 60% of the population lives below the poverty line. Schools, colleges, high schools and universities are generally located far from villages and are too expensive for families to be able to afford to send their children. Consequently, a large number of children do not attend school. The education of the younger generation is compromised due to the lack of information of adults who have not, themselves, been educated.  Girls, in particular, are penalized as the patriarchal system in Bali tends to prioritize and value boys more. To counteract these disparities and meet the UN MDGs (Millennium Development Goals), Anak has been mobilizing various sponsors, partners, donors since 2003… it also works with local families to raise awareness about the importance of the education of their children.
Reminder of Objectives:
Ensure primary education for all (MDG 2)
Promote equality and empowerment of women by means of educating young women (MDG 3)
Ensure a sustainable human environment with projects and activities around environmental awareness, waste management … (MDG 7)
In addition to the 300 sponsorships and scholarships managed by Anak since its creation, a first home "Dharma Cita" in Singaraja (North Bali) was created in 2013 by the association. Located close to universities, this home can accommodate 27 students (food and board) who can continue their studies in serenity right through to graduation. The vast majority of these students are boys. In 2017, thanks to the children's sponsorships over a period of 14 years and the awareness work carried out by Anak teams in the villages, there is a growing tendency to rebalance the sexes with a growing number of young women wishing to pursue higher education. There are 22 young women wishing to pursue their studies and who would need to be housed near their high school or university. The Dharma Cita residence would be ideal, but since the number of places is limited to 27, it will not be possible to accommodate everyone. 49 students, including 24 young women (17 already current students and 7 new ones need to be accommodated before school starts back in July 2017. For this reason, Anak plans to create a second home "Dharma Cita 2" to accommodate these students, with the expectation that the demand will increase each year. We anticipate that the number of children sponsored through Anak in attendance at Dharma Cita 1 and 2 would be an average of 50 students per year until 2023 and again, with increasing numbers of women. The Dharma Cita 2 residence would therefore be exclusively for young women and Dharma Cita 1 would only be occupied by boys (60% of current occupants). The aim of this Anak project is to give girls the same opportunities as boys in order to help them overcome these inequalities and the vicious circle of poverty. Anak also plans to set up entrepreneurial workshops within Dharma Cita 2 to help these young women acquire additional skills and know-how. This will enable the young women, if they so desire or if they do not find work after graduation, to create an activity of production / sale (soaps, sewing, management and recycling of waste …) as a source of revenue. To build this home Anak has acquired a 400m2 plot for the construction of a 250m2 building: 8 furnished bedrooms with bathroom (3 students per room), a kitchen, a large common room (events, visits, workshops …), purchase of furniture, recruitment of a cook / 24/7 caretaker, on-site coordinator to follow the overall management of the center (management/operations/human factor). Buying the land was a wise move as real estate and land prices increase significantly every year. Property rental would not make economic or sustainable sense. Dharma Cita 2 will be close to Dharma Cita 1, in order to keep a social link between the young people, the sharing of computers and school equipment if necessary … and facilitate the work of the on-site coordinator, present on a daily basis.
You can follow the progress of the work of this new boarding school on this website.
---
---
January 2017
The first plans are written and the search for a field is launched
April 2017
The acquisition of land for the construction of the boarding school is done, here is the place and a first visit is organized with our students.
Novembre 2017
Our president Dwi and Restini, an architecture student in Anak sponsored students, are working on plans for the future boarding school to finalize them.
January 2018
The construction of the boundary wall will begin on January 23rd and to carry out this work, we will appeal to the parents of the sponsored children of Panji Anom but above all a ceremony is organized so that this work goes under the best hospices.
February 2018
The wall is finished and you can see the result in 
video
.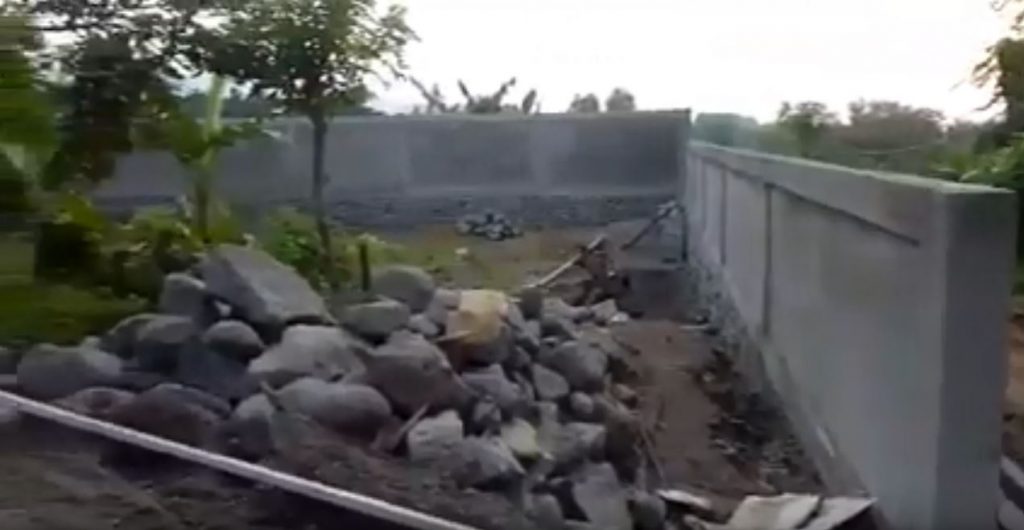 ---
October 2018
---
Earthworks start to sink the foundations and pillars. On October 3rd, the NGERUAK ceremony is held to clean the place before the construction and to ask the spirits not to disturb us during the works. Preparation of metal trellises for the construction of pillars.
December 2018
---
The construction of the pillars begins.
January 2019
---
The construction of the pillars is accelerating.
The construction of septic tanks.
February 2019
---
First floor in progress

The first floor slab is poured
---
March 2019
---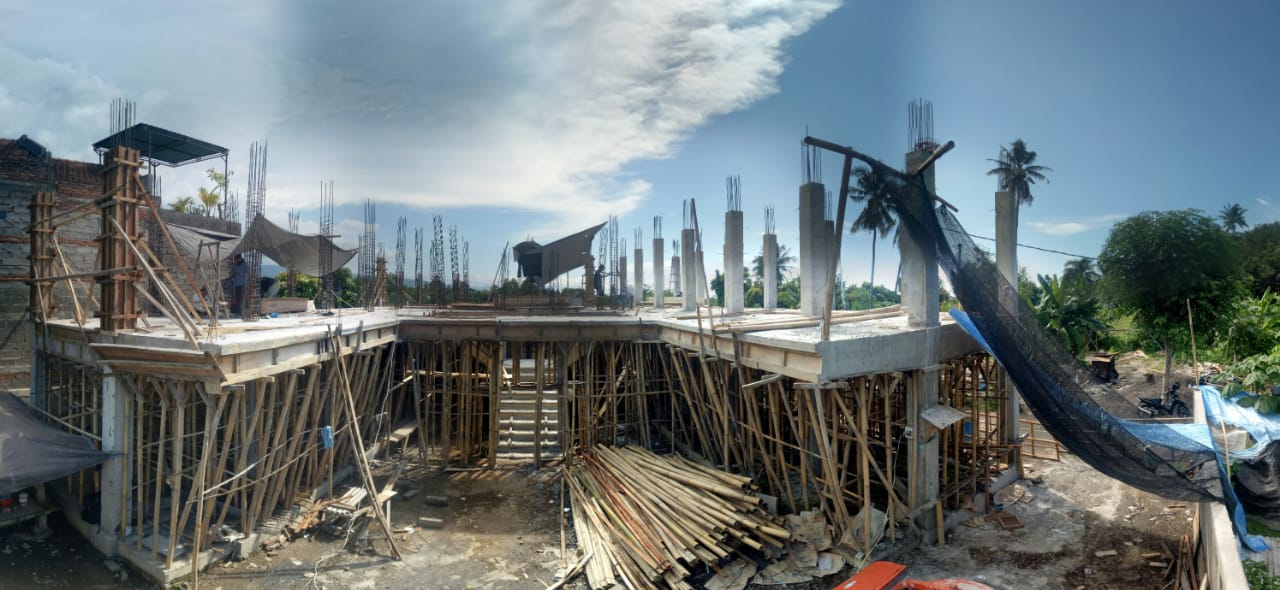 April 2019
May 2019
June 2019
July 2019
August 2019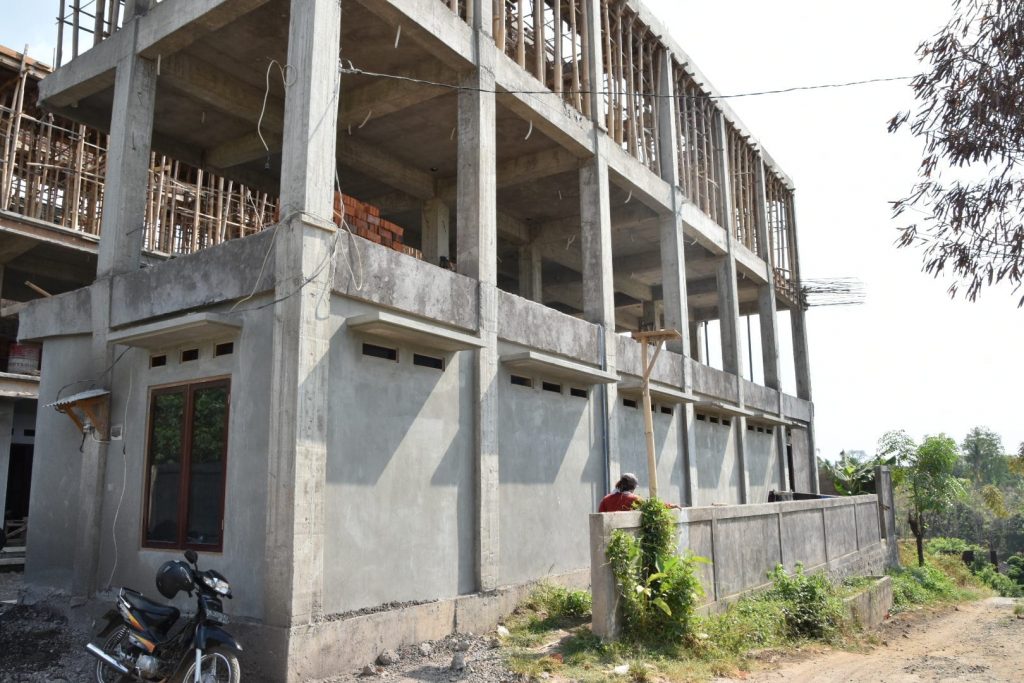 October 2019
While the ground floor is finished and the beds are installed, work continues on the upper floors.
November 2019
---
Anti-termite treatment Preparing to install the roof THE sunset !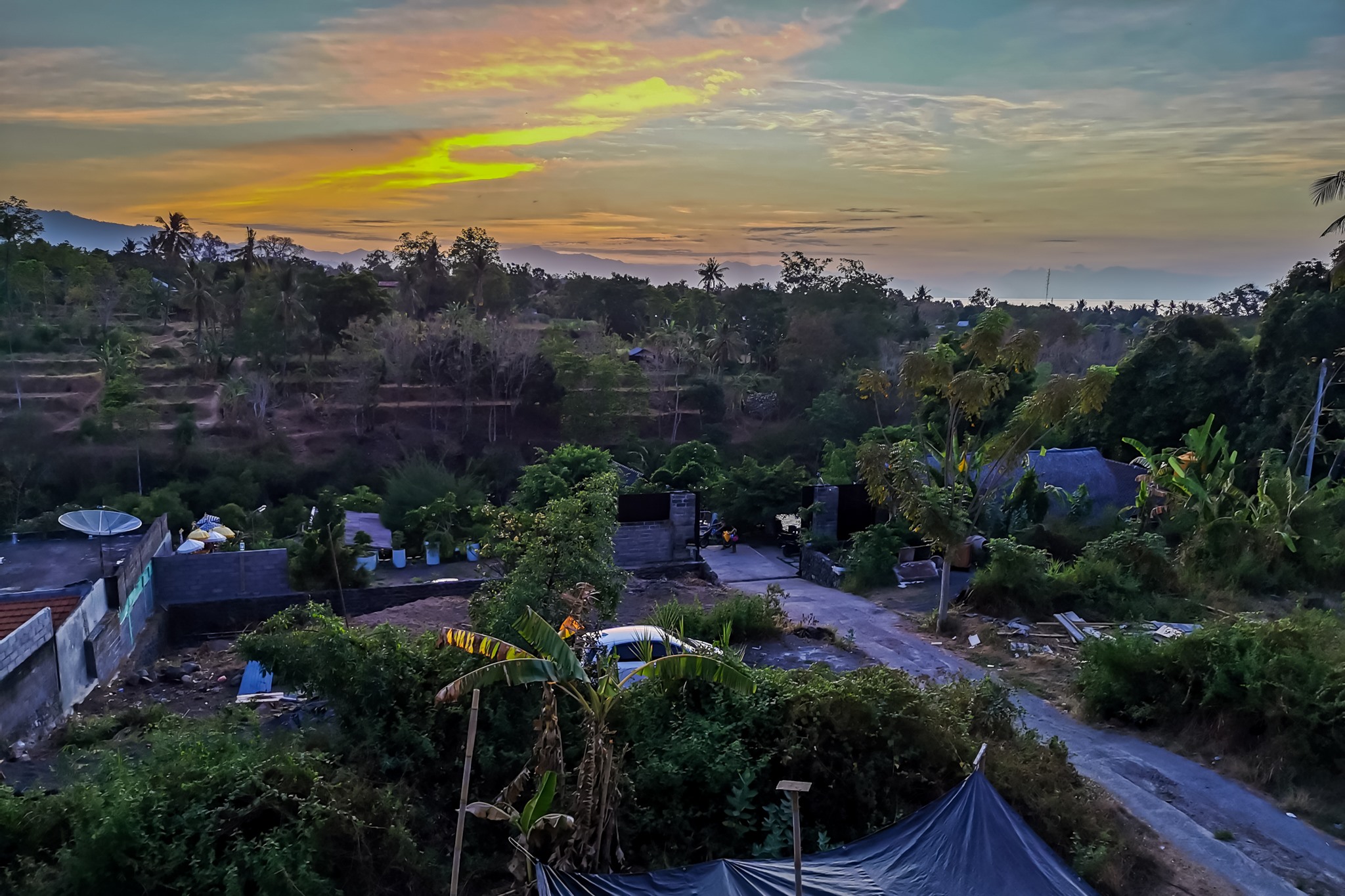 December 2019
---
It's Christmas! The first residents move into the ground floor.
February 2020
Pause of the rain-protecting canopy.
---
May 2020
---
Despite the COVID-19 pandemic, some work can be done.
June 2020
---
We had to stop work for a few weeks. Nonetheless, progress has been made. We hope work can resume soon so we can welcome more students once the high schools reopen.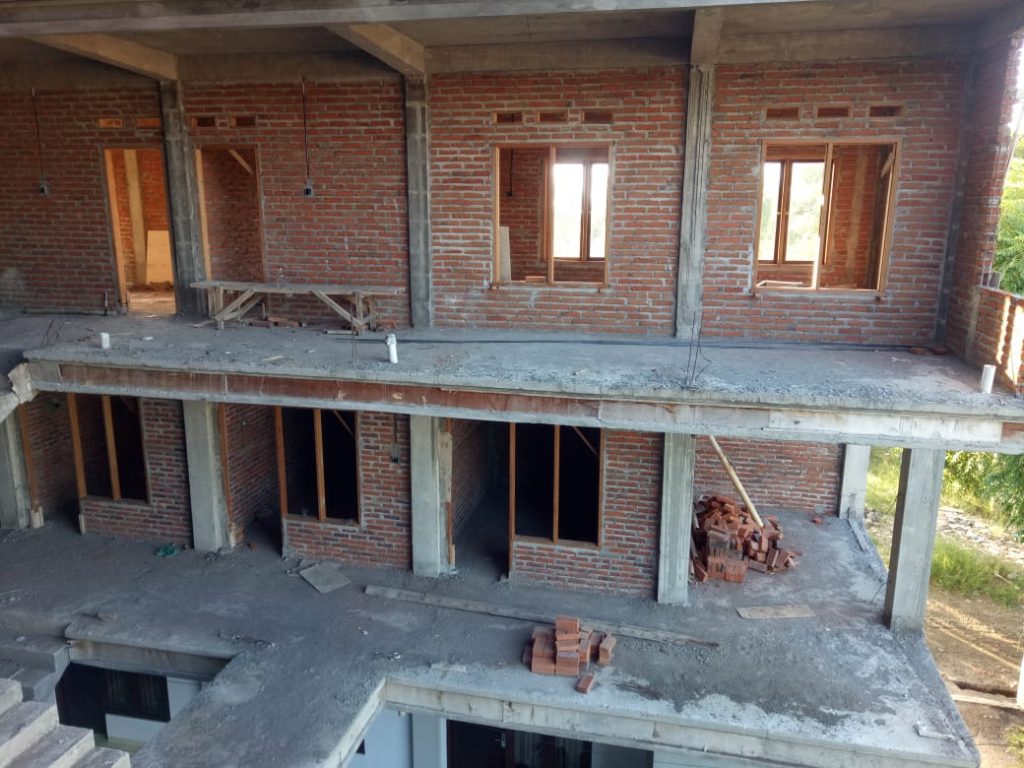 October 2020
---
Les travaux ont pu reprendre ce mois-ci pour anticiper la venue des prochains étudiants. Nous commençons par creuser la fosse qui accueillera la citerne d'eau ; cela faciletera la distribution d'eau dans les étages. Ensuite viendra la pose des rembardes de sécurité des escaliers extérieurs.
November 2020
---
Les rambardes de protection au 1er l'étage et celles des escaliers sont montées !
---
---
January 2021